Editors Overview
njbrm maintains an Editorial Board of practicing researchers from around the world, to ensure manuscripts are handled by editors who are experts in the field of study.
About the Journal
NOLEGEIN Journal of Business Risk management [2582-287X(e)] is a peer-reviewed hybrid open-access journal launched in 2018 that provides a platform to discuss new issues in the area of Disaster relief and recovery. The journal also seeks to advance the quality of research by publishing papers introducing or elaborating on Enterprise risk management and policy & Governance, risk, and regulatory compliance Publication Charge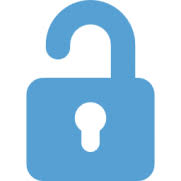 Open
Access
Focus and Scope
Disaster preparedness and prevention: Disaster, floods, natural disaster, risk management, community relations, non -profit organization, disaster risk, local community, disaster preparedness, disaster awareness, schools for children with special health care needs, child management, lifesaving, life maintenance, evacuation shelter management, and school management.

Disaster relief and recovery: Relief, recovery, vulnerability, Disaster Reduction, Risk Reduction, disaster risk management, disaster prevention, multi-dimensional vulnerability reduction, Disaster Management Ordinance, Humanitarian aid, disaster relief, system design, supply chain network, supply chain management, disaster relief efforts, community-based participatory research, public health, environmental justice.

Study of Natural Calamities: Haor, production practices, natural calamities, livelihood, socioeconomic study, Sediments analysis, sensationalism, PEMRA, campaigns, melting glacier, scarcity of water biodiversity, human communities, animal habitations, forests, lands, and oceans, flood detection, landslide detection, forest fire detection, water level monitoring of Himalayan Rivers, monitoring of glaciers.

Innovation and techniques for disaster control and management: Interaction techniques, multitouch, tangible interaction, pen interaction, disaster control management, automation technologies, GIS, remote sensing, satellite communication, disaster management, Interoperability, Enterprise architecture, Collaborative networks, defense factor, global warming, Disaster risk reduction, Disaster and crisis management, Digital transformation, Technology Innovation, Adoption, TOE Framework.

Professional practices of business continuity: Business continuity, IT continuity, disaster recovery, contingency planning, business recover, adaptation, business continuity, collaboration, complexity, innovation, interdisciplinary, business continuity planning, continuity of operations (COOP), disasters, emergencies, healthcare, hospitals, BIA best practices, benchmarking, formal practices and standards, resource recovery. 

Infrastructure crisis, public policy: Inclusive development, environmental sustainability, and sustainable infrastructure, economic growth bridges, economic performance, electric power plants, highways, public infrastructure, railways, telecommunications equipment, water utilities, public infrastructure, organizational capacity, workforce development, information systems, public health preparedness, Transportation management policy, System of systems, Interdisciplinary modeling approach, Socio-economic factors.

Leadership crisis: K-2 leadership, globalization, intersubjectivity, global mindedness, and communicative action, reimagining educational leadership, social practice, interdependent world, Covid-19, Coronavirus, crisis management, educational leadership, novel coronavirus, Underdevelopment, Destructive leadership, corruption, conflict, peace and sustainability, global economic growth, Radical innovation, Epidemics, Global Health, Science, and politics. 

Enterprise risk management: Corporate governance, enterprise risk management, traditional risk management, enterprise risk management, industry, firm value, Risk Corporate culture, Management Implementation, Internal Audit, External Audit, construction firm, organizational change, Enterprise-Wide Risk, Management, Strategic Risk Management, Management Integrated Framework, Risk committee, Risk assessment. 

Homeland security/organizational threats: Administration and Management Government and Political Science Civil Defense Unconventional Warfare, Sociology and Law Civil Engineering Military Intelligence, Organizational security management Security, controls Resource-based theory, Institutional theory, PLS, Security Cyber, risk Data, breach Risk, management Exposure, Vulnerability assessment Level, exposure Level security, modeling, Cyber-analytics.

Crisis communications: Social networks, social influence Evacuation modeling, Decision making, Crisis communications, Resilience, COVID-19, Network analysis, public health, Crisis risk communication, social media, public relations, Government, Transparency, Crisis communication, Crisis preparedness, Crisis plans, public relations, Autonomy, Process orientation, Organizational size, Organizational–public relationships.

Governance, risk, regulatory compliance: Strategic risk management, corporate governance, Enterprise risk management, Banking sector reform, Regulations, Competition, Risk-taking, CEE banks, Product Safety, Traceability, Security risk in the supply chain, Regulation in the supply chain, Product recalls, Private standards, Reputation, Certification, Food Safety, Labor standards, Animal welfare, and environmental standards.

Cybersecurity for the business: Industry 4.0, Networked manufacturing, Cyber-attack, Cybersecurity breach, Business impact, Cyber-security, small business, SME, Security culture, NIST, Cyber-risk mitigation, Cybersecurity evaluation tool, Cybersecurity risk management, Cyber resilience, Psychology, Cybersecurity, Cyber Threats, Risk management, Risk assessment, Cyber investment, Data security, Cybercrime, Cyberattack, Cybersecurity breach.

Avoiding business scams: Business email compromise (BEC), Email phishing, Email threats, Cybercrime, Tourist safety, Tourist scam, Tourist scam taxonomy, Multidimensional scaling, Scam features, Scam operation, Venture finance, Crowdfunding, Crowdfunding, JOBS Act, Illegal entrepreneurship, Ponzi scheme, Information warfare, email headers, filter, African telecommunications industry, VSAT.

Managing hazardous chemicals in the workplace: Toxicological risk assessment, Chemical hazard classification, Globally, harmonized system, Toxic hazard, Physicochemical hazard, Environmental hazard, Hazardous chemical accidents, Statistical investigation, Hot season, Foundry, Small enterprises, Risk assessment, Control banding approach, Environmental risk assessment, Human health risk assessment, Hazardous materials, Analytic hierarchy process, Fuzzy logic.

IT risk management: Supply chain risk management, Quantitative models, Risk management, Management Accounting, Management control, Supply chain management, Risk management, Automotive industry, Empirical analysis, Uncertainty management, Opportunity management, Supply chain, Citation/co-citation analysis, financial crisis, Transaction cost economics, Case study.
Open Access Statement
The NOLEGEIN Journal of Business Risk management (njbrm) is an open-access (OA) publication which provides immediate open access to its content on the principle that making research freely available to the public supports a greater global exchange of knowledge. All published works will be available to a worldwide audience, free, immediately upon publication. Publication in the journal is subject to payment of an article processing charge (APC). The APC serves to support the journal and ensures that articles are freely accessible online in perpetuity under a Creative Commons licenses.
Publication Ethics Statement
njbrm fully adhere to Code of Conduct of Publication Ethics (COPE) and to its Best Practice Guidelines. The Editorial Team enforces a rigorous peer-review process with strict ethical policies and standards to ensure the addition of high-quality scientific studies to the field of scholarly publication. In cases where njbrm becomes aware of ethical issues, it is committed to investigating and taking necessary actions to maintain the integrity of the literature and ensure the safety of research participants. Click here to read more about the Research & Publication virtue ethics
Content Disclaimer
All the information's, opinions, and views mentioned here represents the authors and the contributions of the articles.
Publication of articles, advertisements, or product information does not constitute endorsement or approval by the journal.
Cannot be help responsible for any error or consequences while using the information updated in this journal.
Although every effort is done by njbrm to see that there's no any inaccurate data, misleading data, opinion or statement within the journal, the data and opinions appearing in the articles are the responsibility of the contributors concerned.