Editors Overview
ijeset maintains an Editorial Board of practicing researchers from around the world, to ensure manuscripts are handled by editors who are experts in the field of study.
About the Journal
International Journal of Embedded Systems and Emerging Technologies [2456-723X(e)] is a peer-reviewed hybrid open-access journal launched in 2015 serving the large community of researchers who deals with embedded systems and real-time computing. Journals comprise both experimental and theoretical methods that are used in designing and making homogeneous and heterogeneous embedded systems. Journal encourages authors, and editors to contribute original research articles as well as review papers that comprehensively describe the subject and emerging trends. Publication Charge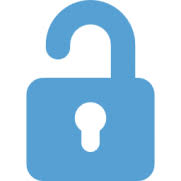 Open
Access
Focus and Scope
Real-Time Embedded Systems: Hardware & Software computer systems, Microcontroller, General Purpose Operating System (GPOS), Real-Time Operating System (RTOS), Vehicle control systems, Integrated systems, Actuator, Sensor, RAM or ROM memory, and Systems-on-module.

Hybrid Embedded Systems: Control engineering, Atomic discrete components, Networked sensors, Intelligent system, Unified Modeling Language, Automotive software, Simulink, SMV, Boolean Function, and SPIN.

Serial Communication Interfaces: Digital Systems, Voltage Pulse, Asynchronous (SCI) Serial Interface, Frame of data and bits, Synchronous Serial Interface, Special Function Register SBUF, Serial Port, High-Level Data Link Control, Clock Signal, and Interlinking circuits.

Synchronous Serial Communication Interface: RS-422 standards, Stegmann Interface, Single transmission, SSI protocol, Electromagnetic interference, Data Line, Clock lines, SCK, and SCLK pin.

Multi-Media Cards: Flash memory card, Storage Media, Dual Voltage, Surface-contact low pin-count serial interface, Single memory stack substrate assembly, Volatile memory interface design, Data bus signals, CLK, CMD, I/O cards, and BGA (ball grid array).

Timers and Time Processing Units: Time intervals, Specified time interval, Oscillator Frequency, GATE, Micro-controller internal hardware, Event generator, Peripheral timer module, Digital input signals, Transition time, and Maximum measurement time.

Analog to Digital/Digital to Analog: Reference voltage, Sampling frequency, Data acquisition system, Active filters, Radiofrequency amplifiers, Binary Code, MPLAB Software, Analog signal, Buffering, and Power.

Digital Systems Interfacing: Computing platform, Device driver, Hardware/software boundary, Analog/digital boundary, Internet communication, Processor, Amalgamation of visual, Voice digitization, Arbitrary waveform generator, and Spectrum analyzer.

Embedded computing and communication systems: Smart mobility, Radio & power line communications, Channel coding, Communication protocol, Network bandwidth, Source Node, Monitoring Systems, Smartwatches, Digital signal processors, Communication ports, and Wireless communications.

Artificial intelligence: Machine learning, Deep Learning, Data Storage, Cloud, Automating processes, Internet of Things, ARM processors, AI chips, Algorithms, Computing Power, and Data.
Open Access Statement
The International Journal of Embedded Systems and Emerging Technologies (ijeset) is an open-access (OA) publication which provides immediate open access to its content on the principle that making research freely available to the public supports a greater global exchange of knowledge. All published works will be available to a worldwide audience, free, immediately upon publication. Publication in the journal is subject to payment of an article processing charge (APC). The APC serves to support the journal and ensures that articles are freely accessible online in perpetuity under a Creative Commons licenses.
Publication Ethics Statement
ijeset fully adhere to Code of Conduct of Publication Ethics (COPE) and to its Best Practice Guidelines. The Editorial Team enforces a rigorous peer-review process with strict ethical policies and standards to ensure the addition of high-quality scientific studies to the field of scholarly publication. In cases where ijeset becomes aware of ethical issues, it is committed to investigating and taking necessary actions to maintain the integrity of the literature and ensure the safety of research participants. Click here to read more about the Research & Publication virtue ethics
Content Disclaimer
All the information's, opinions, and views mentioned here represents the authors and the contributions of the articles.
Publication of articles, advertisements, or product information does not constitute endorsement or approval by the journal.
Cannot be help responsible for any error or consequences while using the information updated in this journal.
Although every effort is done by ijeset to see that there's no any inaccurate data, misleading data, opinion or statement within the journal, the data and opinions appearing in the articles are the responsibility of the contributors concerned.