By
C.M. Sajisha

V.T Dhanaraj
Research Scholar, Rathinam College of Arts and Science, Tamil Nadu, India
Head & Associate Professor, Rathinam College of Arts and Science, Tamil Nadu, India
Abstract
A "commercial bank" is a type of financial institution that offers checking account services, disburses different loans, takes deposits, and sells certificates of deposit (CDs) and savings accounts to individuals and small businesses. The majority of people do their financial transactions with commercial banks. To earn income, commercial banks issue and collect interest on loans such as mortgages, business loans, auto loans, and personal loans. Deposits from customers provide banks with the funding they need to make these loans. Basic banking services are provided by commercial banks to the general public, including both small and medium-sized enterprises and individual customers. Commercial banks have historically been situated in structures where clients come to conduct ordinary banking transactions using ATMs and teller window services. Most banks now enable their clients to do the majority of in-person transactions-including transfers, deposits, and bill payments online, thanks to advancements in technology.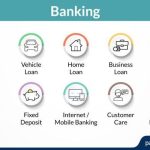 How to cite this article: C.M. Sajisha, V.T Dhanaraj An Analysis of the Profitability of Selected Indian Public, Private, and Foreign Banks njcbl 2022; 5:33-37
---
Full Text
Browse Figures
References
1. Yashpal Singh. A Comparative Analysis of the Operating Efficiency of Indian Scheduled Commercial Banks. The UPI Journal of Bank Management. 2016; XV(2): 38–49.
2. Abdul Naser V. Financial Performance and Employee Efficiency: A Comparative Study of Indian Banks. Indian J Appl Res. 2014; 4(5): 102–104.
3. Makkar Anita, Singh Shveta. Analysis of Financial Performance of Indian Commercial Banks: A comparative Study. Indian J Appl Res. 2013; 7(5): 41–49.
4. Sudha Rani D. Studies on Growth and Performance of Indian Commercial Banks during Global Economic Recession. International Journal of Computation Engineering and Management (IJCEM). 2013; 16(6): 39–48.
5. Koundal Virender. Performance of Indian Banks in Indian Financial System. International Journal Social Science and Interdisciplinary Research (IJSSIR). 2012; 1(9): 204–213.
6. Chaudhary Kajal, Sharma Monika. Performance of Indian Public Sector and Private Sector Banks: A comparative study. International Journal of Innovations, Management and Technology (IJIMT). 2011; 2(3): 249–256.
7. Reserve Bank of India. Financial Stability Report-Financial Institutions. India: RBI Publications; 2010 Mar.
8. Sangami M, Nazir T. Analysing Financial Performance of Commercial Banks in India: Application of CAMEL Model. Pak J Commer Soc Sci. 2010; 4(1): 40–55.
9. Shaikh RK. Global Economic Recession and Its Impact on Indian Economy. International Research Journal. 2010; 1(2): 61–62.
10. Uppal R. Global Crisis: Problems and Prospects for Indian Banking Industry. Journal of Economics and Behavioural Studies (JEBS). 2011; 2(4): 171–176.
---
Regular Issue
Open Access
Article
| | |
| --- | --- |
| Volume | 5 |
| Issue | 1 |
| Received | September 5, 2022 |
| Accepted | September 14, 2022 |
| Published | September 20, 2022 |