Editors Overview
joals maintains an Editorial Board of practicing researchers from around the world, to ensure manuscripts are handled by editors who are experts in the field of study.
About the Journal
Journal of Advancements in Library Sciences [2349-4352(e)] is a peer-reviewed hybrid open-access journal launched in 2014 focused on the rapid publication of Fundamental research papers on all areas of Advancements in Library Sciences. Publication Charge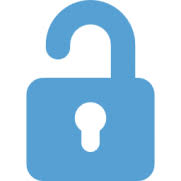 Open
Access
Focus and Scope
Library Management: Library Management, Library Services, Library Science, Collection Development, Information Literacy, Library Instruction, Library Research, Electronic Resources, operation, libraries, Planning, Organizing, Staffing, Leading, Controlling, management module, Acquisition management module.

Information Literacy & Seeking Behaviors: Identity, find, evaluate, apply, acknowledge sources of information, Authority, constructed, contextual, Information creation, Information, conversation, strategic exploration, learning, education, promoting literacy, archives management, informatics, information processing, information services, information studies, information theory, library science. Athenaeum, atheneum, bibliotheca, study, book collection, book room, information center, media center, bibliotherapy.

Information Architecture: building, architectonic, constructive, compositional, structural, design, architect, lineal, substructural, textural, historic, organization systems, labeling systems, navigation systems, and search systems.

Information & Knowledge Audit: knowledge need analysis, knowledge inventory analysis, knowledge flow analysis, knowledge mapping, interviews, Surveys, Questionnaires, Business Process Analysis, Documentation analysis, knowledge maps, Data Analysis, Data Evaluation, Communicating, Recommendations, and Implementing.

Bibliographic Control: systematic manner, Microform, Micropublishers, Commercial Microform, Institutional Microform, Consortial Holdings, Bibliographic Records, Online Catalogs, Cataloging Rules, bibliographic database, Annotated bibliography.

Digital Library Open Sources: run, copy, distribute, study, change, share, improve, Digital Library, Open-Source Software, Greenstone, DSpace, Source code, Object code, Open-Source Software (OSS), CD-ROM (compact-disk read-only memory), Online Computer Library Center (OCLC), Multiple Access, Scope of Improvement, collate print, digital information, disseminate.

Library Research, Finance & Budgeting: schematic document, budget, financial distribution, library budget, communication, coordination, evaluation, Formula Budgeting, Program Budgeting, linear budget, increment budget, ZBB (zero-base budgeting), strategic plan budget, cash budget, master budget, labor budget, capital budget, financial budget, operating budget, library cess, public library, endowments.

Library, Society & Social Networking: users, content sharing, send requests, private communication, chat and live video, push notifications, co-operation activities, social networking, bookmarking, social news, media sharing, microblogging, online forum sites, bibliographic network.

Librarian Partnerships or Collaborations: RMC, efficiency savings, streamlined work processes, value-added activities, affiliation, alliance, association, Confederation, connection, cooperation, hookup, liaison, Collaboration Tools, Web 2.0, Library2.0, Wikis, Facebook, LIS Links, Blog, RSS Feeds, Mashups, Collaboration Tools, Wikis, Blog.

Search, Navigation & Retrieval Techniques: Boolean Searching, Subject Searching, Limiters, Phrase Searching, Using References/Works Cited Lists, Online Public Access Catalogue (OPAC), search engine, software, Library of Congress Online Catalog (LCOC), PubMed, Google, Yahoo, internet, Nesting terms, Phrase searching, Truncating words.
Open Access Statement
The Journal of Advancements in Library Sciences (joals) is an open-access (OA) publication which provides immediate open access to its content on the principle that making research freely available to the public supports a greater global exchange of knowledge. All published works will be available to a worldwide audience, free, immediately upon publication. Publication in the journal is subject to payment of an article processing charge (APC). The APC serves to support the journal and ensures that articles are freely accessible online in perpetuity under a Creative Commons licenses.
Publication Ethics Statement
joals fully adhere to Code of Conduct of Publication Ethics (COPE) and to its Best Practice Guidelines. The Editorial Team enforces a rigorous peer-review process with strict ethical policies and standards to ensure the addition of high-quality scientific studies to the field of scholarly publication. In cases where joals becomes aware of ethical issues, it is committed to investigating and taking necessary actions to maintain the integrity of the literature and ensure the safety of research participants. Click here to read more about the Research & Publication virtue ethics
Content Disclaimer
All the information's, opinions, and views mentioned here represents the authors and the contributions of the articles.
Publication of articles, advertisements, or product information does not constitute endorsement or approval by the journal.
Cannot be help responsible for any error or consequences while using the information updated in this journal.
Although every effort is done by joals to see that there's no any inaccurate data, misleading data, opinion or statement within the journal, the data and opinions appearing in the articles are the responsibility of the contributors concerned.