Editors Overview
ijab maintains an Editorial Board of practicing researchers from around the world, to ensure manuscripts are handled by editors who are experts in the field of study.
About the Journal
The International Journal of Antibiotics is a peer-reviewed open-access journal launched in 2023 that publishes original research articles, reviews, and perspectives in the field of antibiotics and antimicrobial agents. The journal aims to provide a platform for researchers, clinicians, and scientists to publish their findings and insights on the latest developments in the field of antibiotics.
The journal welcomes original research articles, reviews, and perspectives on any aspect of antibiotics and antimicrobial agents, including but not limited to, basic research, clinical trials, epidemiological studies, and policy and practice. The journal also encourages submissions from a broad range of disciplines, including microbiology, pharmacology, immunology, infectious diseases, and public health.
The journal aims to disseminate new knowledge and insights that can contribute to improving the use and effectiveness of antibiotics, as well as to reduce the development and spread of antibiotic resistance. Publication Charge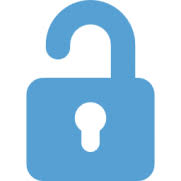 Open
Access
Focus and Scope
Antibiotic discovery and development:

Antibiotics, Drug discovery, Antibacterial agents, Antibiotic resistance, Antimicrobial agents, Microbial resistance, Microbiology, Pharmacology, Pharmacokinetics, Chemical synthesis, Biochemistry, Drug design, High-throughput screening, Target identification, Lead optimization, Structural biology, Natural products, Drug metabolism, Pharmacodynamics, Drug delivery systems.

Antibiotic resistance and mechanisms of action:

Antibiotic resistance, Microbial resistance, Bacterial resistance, Antimicrobial resistance, Multidrug resistance, Resistance mechanisms, Resistance genes, Antibiotic targets, Mechanisms of action, Antibiotic efflux pumps, Antibiotic modifying enzymes, Beta-lactamases, Quinolone resistance mechanisms, Aminoglycoside resistance mechanisms, Resistance evolution, Horizontal gene transfer, Fitness cost, Resistance surveillance, Antimicrobial susceptibility testing, Treatment guidelines.
Antibiotic pharmacology and pharmacokinetics:

Antibiotics, Pharmacology, Pharmacokinetics, Absorption, Distribution, Metabolism, Excretion, Clearance, Bioavailability, Therapeutic drug monitoring, Serum drug concentration, Half-life, Tissue penetration, Plasma protein binding, Drug interactions, Pharmacodynamics, Minimum inhibitory concentration, Time-kill assays, Post-antibiotic effect, Combination therapy.
Antimicrobial stewardship and antibiotic prescribing practices:

Antimicrobial stewardship, Antibiotic prescribing, Antibiotic use, Antibiotic resistance, Antibiotic stewardship programs, Antibiotic guidelines, Rational use of antibiotics, Antimicrobial formulary, Antimicrobial susceptibility testing, Empiric therapy, De-escalation therapy, Duration of therapy, Prescribing practices, Antimicrobial agents, Clinical decision support systems, Antibiotic education, Infection prevention, and control, Antibiotic selection, Antibiotic allergy, Antibiotic-related adverse events.
Clinical trials and outcomes of antibiotic therapy:

Clinical trials, Antibiotic therapy, Antibacterial agents, Antimicrobial agents, Randomized controlled trials, Non-randomized studies, Observational studies, Prospective studies, Retrospective studies, Clinical outcomes, Treatment efficacy, Treatment failure, Microbiological outcomes, Adverse events, Safety, Tolerability, Dosage regimens, Route of administration, Combination therapy, Placebo.
Epidemiology and surveillance of antibiotic-resistant infections:

Antibiotic resistance, Antimicrobial resistance, Microbial resistance, Bacterial resistance, Epidemiology, Surveillance, Nosocomial infections, Healthcare-associated infections, Community-acquired infections, Resistance patterns, Outbreaks, Cluster analysis, Molecular epidemiology, Genotyping, Phenotyping, Surveillance systems, Antimicrobial use, Antibiotic stewardship, Resistance mechanisms, Prevention, and control.
New technologies and approaches for antibiotic research and development:

Antibiotic research, Drug discovery, Antibiotic development, New technologies, High-throughput screening, Synthetic biology, CRISPR-Cas9 technology, Genome mining, Metagenomics, Structural biology, Proteomics, Transcriptomics, Systems biology, Nanotechnology, Drug delivery systems, Antibiotic adjuvants, Combination therapy, Immunotherapy, Phage therapy, Antibiotic alternatives.
Veterinary and agricultural use of antibiotics:

Veterinary medicine, Animal Health, Antibiotic use in animals, Antibiotic resistance in animals, Antimicrobial use in agriculture, Antimicrobial resistance in agriculture, Livestock production, Poultry production, Swine production, Aquaculture, Feed additives, Growth promoters, Prophylaxis, Therapeutic use, Zoonotic infections, Antibiotic residues, Antibiotic stewardship in animals, One Health approach, Public health, Food safety.

Alternative antimicrobial therapies and approaches:

Alternative therapies, Natural products, Plant extracts, Essential oils, Antimicrobial peptides, Host defense peptides, Bacteriophages, Phage therapy, CRISPR-Cas9 technology, Probiotics, Prebiotics, Postbiotics, Immunotherapy, Vaccines, Photodynamic therapy, Ultrasound therapy, Hyperthermia, Cold plasma, Electrolyzed water, Nanoparticles.
Keywords:
Antibiotics

Antimicrobial agents

Antibiotic resistance

Drug discovery

Drug development

Pharmacology

Pharmacokinetics

Clinical trials

Epidemiology

Surveillance

Veterinary medicine

Agriculture

Alternative therapies

Antimicrobial stewardship

Prescribing practices

Resistance mechanisms

Outcomes

New technologies

One Health

Public health.
Open Access Statement
The International Journal of Antibiotics (ijab) is an open-access (OA) publication which provides immediate open access to its content on the principle that making research freely available to the public supports a greater global exchange of knowledge. All published works will be available to a worldwide audience, free, immediately upon publication. Publication in the journal is subject to payment of an article processing charge (APC). The APC serves to support the journal and ensures that articles are freely accessible online in perpetuity under a Creative Commons licenses.
Publication Ethics Statement
ijab fully adhere to Code of Conduct of Publication Ethics (COPE) and to its Best Practice Guidelines. The Editorial Team enforces a rigorous peer-review process with strict ethical policies and standards to ensure the addition of high-quality scientific studies to the field of scholarly publication. In cases where ijab becomes aware of ethical issues, it is committed to investigating and taking necessary actions to maintain the integrity of the literature and ensure the safety of research participants. Click here to read more about the Research & Publication virtue ethics
Content Disclaimer
All the information's, opinions, and views mentioned here represents the authors and the contributions of the articles.
Publication of articles, advertisements, or product information does not constitute endorsement or approval by the journal.
Cannot be help responsible for any error or consequences while using the information updated in this journal.
Although every effort is done by ijab to see that there's no any inaccurate data, misleading data, opinion or statement within the journal, the data and opinions appearing in the articles are the responsibility of the contributors concerned.