Editors Overview
ctit
maintains an Editorial Board of practicing researchers from around the world, to ensure manuscripts are handled by editors who are experts in the field of study.
About the Journal
Current Trends in Information Technology [2249-4707(e)] is a peer-reviewed hybrid open-access journal launched in 2011 focused on the rapid publication of fundamental research papers on all areas of Information technology. Publication Charge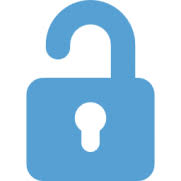 Open
Access
Focus and Scope
Data Management:

data processing, data storage, data acquisition, IoT data lifecycle, blockchain-based Internet of Computer Networks, convolutional neural network, computer network connection enhancement optimization algorithm, computer network topological structure, network computers, network equipment, network transmission media, reasonable network structure model Network topology, Computational modeling, Neural networks, Linear programming, Computer networks, Topology, Convolutional neural networks.

Information Databases:

Database system design, freeway shared information platform, information systems integration, shared information platform for freeway transportation, information sources, components requirements, functional requirements, commanding platform, dispatching platform Database systems, Traffic control, Transportation, Monitoring, Road vehicles, Vehicle safety, Disaster management, Image databases, Information systems, Management information systems.

Things data management, obsoletion, common building blocks Networking:

Multiperiod IP-over-elastic network reconfiguration, adaptive bandwidth resizing, adaptive bandwidth modulation, traffic demands, optical layer, modulation format, optical path demands, optical networks, multilayer network reconfiguration algorithm, IP traffic patterns, heuristic iterative multilayer network reconfiguration algorithm, subcarrier expansion, subcarrier reduction, energy-efficient adaptive modulation, data rate, client demands, multicarrier-based transponder architecture, sliceable bandwidth-variable transponder, energy consumption.

Programming Languages:

Usability, learnability, initial learnability, programming languages programming code, natural languages, programming language learnability, human participants, human aspects cognition, computer-aided instruction, computer science education, human-computer interaction, natural languages, programming, programming languages.

Intelligent Organization:

Intelligent system, information storage, smart city, regional center, UAV regional situational centers, intelligent system, intellectual system, organizational support, information storage, smart city, task manager, DAV, IoT, data provider Internet of Things, smart cities, storage management.
Open Access Statement
The Current Trends in Information Technology (ctit) is an open-access (OA) publication which provides immediate open access to its content on the principle that making research freely available to the public supports a greater global exchange of knowledge. All published works will be available to a worldwide audience, free, immediately upon publication. Publication in the journal is subject to payment of an article processing charge (APC). The APC serves to support the journal and ensures that articles are freely accessible online in perpetuity under a Creative Commons licenses.
Publication Ethics Statement
ctit fully adhere to Code of Conduct of Publication Ethics (COPE) and to its Best Practice Guidelines. The Editorial Team enforces a rigorous peer-review process with strict ethical policies and standards to ensure the addition of high-quality scientific studies to the field of scholarly publication. In cases where ctit becomes aware of ethical issues, it is committed to investigating and taking necessary actions to maintain the integrity of the literature and ensure the safety of research participants. Click here to read more about the Research & Publication virtue ethics
Content Disclaimer
All the information's, opinions, and views mentioned here represents the authors and the contributions of the articles.
Publication of articles, advertisements, or product information does not constitute endorsement or approval by the journal.
Cannot be help responsible for any error or consequences while using the information updated in this journal.
Although every effort is done by ctit to see that there's no any inaccurate data, misleading data, opinion or statement within the journal, the data and opinions appearing in the articles are the responsibility of the contributors concerned.